Story
Diary
Hallo! Mein Name ist Marco Ostermann, ich bin 26 Jahre alt und komme aus Tecklenburg, NRW.
Weil ich 2019 bei verschiedenen Kart Serien und Langstreckenrennen starten möchte brauche ich Ihre finanzielle Unterstützung. Geplant sind Teilnahmen am Sommercup in Kirchlengern, KBO Cup sowie das 12h Rennen in Oldenzaal, 12h Rennen Bispingen und eine Langstrecken Meisterschaft in Mitteldeutschland. Das Geld benötige ich um z.B. Teilnahmegebühren und Reisekosten zu decken. Ich fahre jedes Rennen mit Herz und Seele und würde mich über jede Spende sehr freuen.

Hello! My name is Marco Ostermann, I'm 26 years old and I'm from Tecklenburg, NRW.
Because I want to start in various kart series and endurance races in 2019, I need your financial support. Planned are participants in the summercup in Kirchlengern, KBO Cup as well as the 12h race in Oldenzaal, 12h race Bispingen and a endurance championship in central Germany. I need the money, for example Cover entry fees and travel expenses. I drive every race with heart and soul and would be very happy about every donation.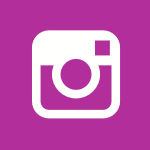 ma.ostermann