Story
Diary
Hi! My name is James Harmon Jr. and I live in Naperville, IL. I have many passions, such as Math, Science and Technology but my greatest passion is Basketball.

I was offered a position on the Illinois Game Time AAU basketball team on Saturday, January 5, 2019.

Illinois Game Time AAU basketball program is comprised of young men, grades 7th and 8th, from Aurora, Naperville, Oswego, and Plainfield areas who are committed to preparing themselves to compete at a highly competitive level of basketball. In addition to dedicated excellence, this program promotes individual confidence, sportsmanship, self-esteem and leadership skills that are both valuable on the court and off.

Illinois Game Time strives to motivate each player to achieve his individual level of success while creating excitement in the community they live in through basketball.

We would appreciate your help in this year's campaign. We are preparing for our winter season so our fundraising efforts begin now. Our goal is to raise money for my fees, travel accommodations, tournament fees, uniforms, gym time and equipment needs. Our team plans to compete in 7 tournaments with a total of 21 games in the Chicagoland area and, if given the opportunity, to represent our community at a national level. We are asking businesses, families and friends to consider sponsorship of Illinois Game Time to make our players' goals possible. All 100% sponsorship money is used solely for the expenses and needs of the team and is 100% tax deductible.

Thank you for considering sponsorship of Illinois Game Time's 501c3 AAU program. We couldn't do it without the support of our family and friends. If you can help us out in any way, it would be appreciated!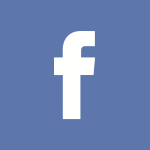 ceolamichelleharmon