Story
Vi er et sejlsporthold bestående af to fyre på 25 år, der sejler i bådklassen Hobie 16.
Båden er en katamaran (Den har to skrog forbundet af en trampolin) der kan nå op på hastigheder omkring 40-50 km i timen. vi har sejlet samme de sidste 9 år og har begge sejlet siden vi var omkring 6 år.
Efter et års pause med konkurrencer grundet studier vender vi i 2018 tilbage til kapsejlads banen med EM på hjemmebane d. 20-28 juli ved Hornbæk strand. Båd sponsor er på plads i form af Nordisk Klima og alt vi mangler nu for at have de bedste forhold frem mod EM er vores personlige udstyr (Våddragter, trænings udstyr samt sikkerheds udstyr) og her håber vi på jeres hjælp.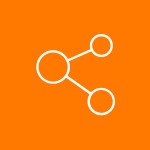 hobie2018european.com