Story
Ég heiti Ingibjörg Erla og er 27 ára gömul. Ég æfi Taekwondo og er markmiðið mitt að komast á Ólympíuleikana 2024. Til þess að það geti orðið að veruleika þarf ég að keppa og æfa mikið erlendis.
Á næsta keppnistímabili stefni ég á að keppa á NM, EM og nokkrum G-class mótum auk þess að æfa að stórum hluta tímabilsins erlendis.
Æfinga- og keppnisferðir eru mjög kostnaðarsamar og myndi ykkar stuðningur hjálpa mér mikið.
Takk fyrir stuðninginn!

My name is Ingibjörg and I am 27 years old. I am a Taekwondo athlete and my goal is to qualify for the Olympics 2024. To reach my goal I need to compete and train a lot abroad.
Next season I plan to compete at Nordic championship, European championship and few G-class tournaments and also train big part of the season abroad.
Training camps and competition are very expensive and your support could help me alot.
Thanks for your support!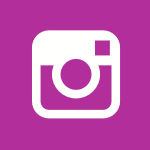 ingatkd