Story
Dansk Døve-Idrætsforbund (DDI) er et selvstændigt forbund under Danmarks Idræts-Forbund (DIF) gennem vores specialforbund Parasport Denmark (PD). Døveidrætten er organiseret med et selvstændigt forbund, da den er væsentlig forskellig fra såvel hørendes idræt som handicapidrætten pga. vores sprog, dansk tegnsprog. Vi anses snarere som en sproglig minoritetsgruppe fremfor en handicapgruppe.

I lighed med Olympiske Lege og Paralympiske Lege for handicappede har døveidrætten en tilsvarende begivenhed under International Committee of Sports for the Deaf (ICSD) - Deaflympics, som afholdes hvert 4. år, er godkendt af den Internationale Olympiske komite (IOC) med olympisk status. Der er også tilsvarende et Winter Deaflympics, som er forskudt med 2 år.

Derudover har vi de store internationale sportsbegivenheder f.eks. EM og VM i de forskellige idrætsgrene, og det betyder også at vi har mange deltagelser fra år til år.
Støt pigerne til World Deaf Handball Championships 12.-22.juli 2018 i Brasilien.

Dansk Døve-Idrætsforbund er i gang med arbejdet at skaffe næsten 300.000 kr. for at finansiere deltagelsen til pigerne, da landsholdene i Dansk Døve-Idrætsforbund er meget afhængige af den fondsstøtte de modtager, da DDI ikke modtager støtte fra Team Danmark, Parasport Danmark og Danmarks Idrætsforbund.

Derfor vil landsholdet blive glade for jeres støtte, og dermed hurtigere nå vores mål om at mininere deltagerbetalingen så meget som muligt, mon ikke vi kan nå 50.000 kr. med hjælp fra jer.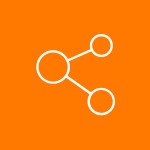 deafsport.dk