Story
Diary
My name is Roy Shaw, I live in the ski resort of Nendaz in Switzerland, and I live and breathe motor sports. I compete in the Super-Mini (X30 mini) class for 8 to12 year old drivers. My kart has a Praga Monster Evo chassis, is powered by a 10bhp IAME 60cc race engine and is capable of 100km/h. At age 11, I have already won races at the prestigious Buckmore Park (UK) circuit, and also at Lyss and Levier (F) and achieved pole postion in the 2018 Swiss Championship at Wohlen (CH), and the 2019 Swiss Championship at 7-Laghi (I). I won the 2018 Kappelen Trophy series, and the 2018 Swiss Vega Trofeo championship.

Please check out my photos, race video from the 2018 IAME World Final at Le Mans, my TV interview at the 2019 IAME Winter Cup at Valencia, and my GoPro video from Whilton Mill.
There are plenty more on my website.

I first drove a kart at age 6 in Bambino Club at Buckmore Park. Since then my progress has been rapid, with thanks to my many supporters, especially my world famous coach, Terry Fullerton, the team-mate whom Ayrton Senna admired the most. My ambition is to become a professional racing driver, and to be in a position to target motor racing's Triple Crown.
l need all the support you can provide to help afford my 2019 season, racing in the Swiss championship and the IAME EuroSeries. I appreciate any donations and will be sure to post updates of my progress.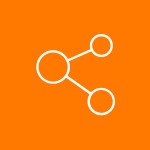 roy-shaw.com