Story
Diary
D. 17/1 havde jeg håbet på, at blive udtaget til mit første vinter-OL. Et OL som for mange danskere er en fremmede størelse, men som for mig er den største og ultimative drøm. Desværre blev det ikke i denne omgang, at jeg fik lov til at repræsentere DANMARK på den mest fornemme scene. Eftersom jeg stadig har mine bedste år foran mig, starter den næste cyklus mod OL om 4 år dog allerede nu.

Vejen til Milano/Cortina i 2026 er stadig lang, men det første store skridt jeg vil tage på denne rejse er, at drage på træningslejr i slutningen af februar til den legendariske bane i Lake Placid, USA. Her vil de første materialetest blive gennemført, så vi er bedst muligt forberedt til de konkurrencer, som jeg kommer til at kører netop her, de næste 4 år.

En sådan tur er selvsagt ikke billig, og netop grundet dette, søger jeg nu din hjælp.

Herunder ses det hvilke "belønninger", som de respektive kategori indkassere. Her skal det dog bemærkes, at de tre største kategori foruden "beløningen" også gør, at jeg sender en invitation til mit "family and friends and friends" arrangement, som kommer til at foregå en gang i foråret.

På forhånd tak!

Bedste hilsner fra Rasmus Vestergård Johansen.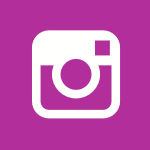 rasmusvestergardjohansen/