Story
Diary
As we approach the end of the year and the Christmas festive period, I am doing my 2nd annual fundraising challenge for Upskills Foundation in Tondo Manila again. Last year we raised US$12,000, and this year I hope to achieve US$15,000 in pushing myself on a challenge I have never done close to before. I am committed to completing 160km in a single ride around Singapore (keeping in mind the furthest i have ever gone was 100km). Starting off at 5am on 21st November from Shenton Way - West Coast Highway - LP1 - Jurong - Neo Tiew - Woodlands - Punggol - Pasir Ris - Changi Village - TMCR - Kampong Arang
Many of you already know I have been a supporter and advocate of The Upskills Foundation Charity in Tondo Manila for quite a few years now. With Covid still living among us, many have continued to struggle and to make things worse, the community of Tondo have suffered multiple typhoons which have caused the destruction of homes and the heightened need for emergency resources. I want to take this opportunity to dedicate this challenge towards aid for this community, who require even more help now and I hope you will support me in my undertaking.
Read more here: www.upskillsfoundation.org

Upskills Foundation works with communities, families and individuals in the slum areas of Tondo Manila, close to the infamous Smokey Mountain Dump Site who are experiencing extreme poverty and high unemployment by developing livelihood training and other holistic services so they can upskill and change their own lives.

Over the years, Upskills Foundation have been providing health assistance, basic welfare and livelihood programs, scholarship and income/employment generating projects, skills training and development curriculum and also emergency relief aids. Jane Walker who started this charity is one of the women I respect very much in my life and have been instrumental and inspirational in my involvement with Upskills Foundation. Watch her TEDx video here on her journey here.
youtu.be/x_xeaDyPDm0

The funds raised will go towards basic welfare necessities - food, hygiene and sanitary products, transportation, education, medical support and aid to facilitate the continuation of their livelihood programs.

Follow me on my Instastory this weekend for the challenge and look forward to your support!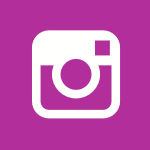 patjamielee