Story
Hi! My name is Luis A. Briseño and I live in Little Elm, Texas. My greatest passion is baseball, which I exercise as often as I can. My main positions are 3rd base & pitcher and my goal is to become one of the best athletes in my sport, and I need your help to turn the impossible into a reality.

To excel, I need to be constantly pushing my limits. I am always working hard, but at the same time, I know that the road to success will be costly. My ambition and hard work have made it possible for baseball teams/coaching staff's to notice my performance and have been flattered by offering me a place in their team/organization. I am happy to announce that I have accepted an offer with a 13U Majors baseball team for the upcoming Spring season in 2020.
Playing at a higher level in this sport comes with its expenses that range from team fees to travel costs, and most of the fees need to be paid before the end of February 2020.
By supporting me today, you are investing into something bigger than just a fundraiser. You're changing my life. Thank you for your support!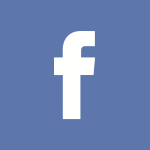 profile.php?id=100042316490071