Story
Hello! We are Kernersville Warriors competitive cheer from Kernersville, NC. Cheerleading is an important part of our lives, and so is the fellowship we experience through pursuing the sports together. It is a great a passion of ours, and we are committed to it.

Cheerleading Enhances character,Independence and social interaction in addition to maximizing each individual's potential. It is the mission of the Kernersville Warriors Cheer to develop each Athlete physically and socially through competitive recreational cheerleading and to create role models and individuals with a sense of leadership within the surrounding communities. Promoting and encouraging our young athletes and the values of teamwork, learning, confidence, dedication and sportsmanship through the sport of cheerleading.

The coaching staff at Kernersville Warriors strives to help each athlete achieve their greatest potential with cheer and personal development through community out reach, events and cheer competition. One of the most important steps in the planning process for a successful season is obtaining local and corporate sponsorships from businesses and organizations to help offset cost and allow the registration fees to be affordable to all families your tax deductible donation will help to cover the cost of uniforms, practice space fees, competition entry fees, and insurance.

Equipment and participation at tournaments cost a lot, and we hope you will be willing and able to support us. Your contribution means a lot to us. Each donation, even a small one, counts and brings us closer to our dream. Thank you!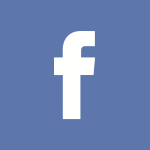 kernersvillewarriors