Story
My name is Jeremy Bischoff and I am the Jr. Elite all-around silver medalist in the 2018 Jr. Olympic National Championships, as well as a 3-time medalist on individual events (Parallel Bars - Gold; Floor and Horizontal Bar - Silver). I am seeking your support in my quest to be a member of the USA National Team. To do so I have to compete to earn the top spots at the USA Championships.
I have been training for over 10 years. Though getting an event gold at Nationals (my first national title!) is an incredible accomplishment, I still have to train hard over summer and compete at the USA Championships (held at Boston in August) to earn high ranks and a spot on the USA team. I am making a campaign to help support my dream to wear USA on my chest.

All funds raised will go directly towards my travel expenses, summer training, and physical therapy. All contributions are received with great appreciation.

Follow my journey on the links below.Thank you!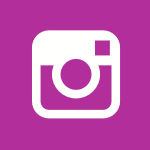 jeremy.bischoff