Story
Horsens Håndboldklub (HH) blev stiftet i 1985 gennem en fusion af klubberne HfH (Horsens forenede Håndboldklubber) og Dagnæs IF. HfH var oprindelig en fusion af Horsens Freja og HfS (Horsens forenede Sportsklubber), og HH's rødder kan herigennem føres tilbage til omkring 1920, hvor håndboldspillet kom i gang i HfS.

Idéen hos fusionens bagmænd var, at skabe en "ren" håndboldklub, der kunne gøre Horsens til en håndboldby med elitehold på alle niveauer og sammen havde de to fusionsklubber de rigtige forudsætninger. HfH var en ren håndboldklub, men uden en nævneværdig ungdomsafdeling til at efterfølge seniorspillere, når de indstillede karrieren, medens Dagnæs IF havde ungdomsspillere og talenter i massevis, men ingen højtrangerende seniorhold at sluse talenterne ind på.

De efterfølgende års resultater har vist, at fusionsidéen var rigtig og "ægteskabet" fornuftigt.

De bedste resultater er opnået i dameafdelingen. I to perioder har 1. holdet spillet i den bedste række. Siden 1996 har holdet uafbrudt været i ligaen med en 5. plads (1990/91) som bedste placering. Holdet har to gange været i landspokalfinalen, og vandt finalen i 2004 over Ikast/Bording i en spændende og medrivende kamp. I den samme periode har holdet 3 gange deltaget i europacup turneringer med en kvartfinaleplads som bedste resultat.

I alle årene har holdet været markant præget af spillere fra klubbens egen talentudvikling. Flere af disse har også spillet på det danske landshold, hvoraf de mest kendte har været Vivi Kjærsgaard, Gitte Madsen, Anja Byriel Hansen, Karen Brødsgaard, Christina Roslyng, Louise Pedersen, Karin Mortensen, Tine Ladefoged, Mette Sjøberg og Jane Wangsøe Knudsen.

Det bedste herrehold har i to perioder spillet i 1. division. Første gang i sæsonen 98/99, hvor det blev til en flot 7. plads, men sæsonen efter rykkede de ned igen. 2. gang de rykkede i 1. div. var i 2006, hvor holdet efter oprykning to år i træk igen vendte tilbage til den næstbedste række.

I ungdomsafdelingen har der i alle årene været udført et stort og udbytterigt arbejde, der har tilført dansk håndbold – både på landsholds- og klubplan – en række fremragende håndboldspillere. Ungdomsarbejdet er både baseret på klubbens erklærede mål om fortsat at være en del af den absolutte top i dansk håndbold og ønsket om fokus på det sociale aspekt.

I 1997 var tre spillere fra ungdomsafdelingen, Karen Brødsgaard, Christina Roslyng og Mette Andreasen med på det ungdomslandshold, der blev verdensmestre ved VM i Elfenbenskysten. I juli 2005 fik Sabina Rasmussen og Kirsten Balle bronze ved ungdoms-OL i Italien, og senere på året var Sabina Rasmussen med til at vinde EM-guld for ynglinge i Østrig. Endelig var Sabina Rasmussen også med på ynglingelandsholdet, der blev verdensmestre i Canada i 2006.

Organisatorisk har klubben, siden fusionen, gennemgået en rivende udvikling.
Vi har i Horsens Håndboldklub startet projekt klubbuilding.
Vi ønsker at vende tilbage til toppen af dansk håndbold, med en øget fokus på talentudvikling i ungdomsrækkerne.
Det kræver de bedste trænere, og ikke mindst et miljø hvor sammenhold er en vigtig faktor, og som favner både bredden og eliten i ungdomsarbejdet.
Derfor har vi behov for at optimere vores klublokaler så det bliver et sted man mødes også når man ikke selv skal spille eller træne. Derudover vil vi gerne tilbyde vores medlemmer de bedste trænere.

Det arbejde er naturligvis ikke gratis, og derfor søger vi sponsorer der vil være med til at støtte børne og ungdomsarbejdet, og ikke mindst også vores dygtige seniorspillere. i Horsens håndboldklub.

Vores mission er at:
Vi skal skabe rammerne for en klub, hvor det er sjovt og
udviklende at være, både individuelt, socialt og
personligt.
Der skal skabes den klubånd der gør, at der er plads til
spillere på alle niveauer.
Vi søger involvering og interaktion blandt klubbens
medlemmerne, der tager aktiv del i driften af foreningen.
Vi vil skabe spillere, talenter og hold på allerhøjeste niveau i ungdomsrækkerne.

Vores målsætning er:
Der skal skabes samarbejde med omkringliggende klubber.
Vi skal kunne tilbyde hold for alle drenge- og pigeårgange i
børne- og ungdomsafdelingen.
Vi skal kunne tilbyde hold i senior rækkerne fra serie til
division.
Vi skal være fødekæden til HH Elite.

Vores værdier er:
Glæde - glæden ved at spille håndbold.
Sammenhold - Sammenhold på tværs af årgange og køn.
Respekt - respekt for trænere, spillere og dommere.
Fair play - Fair play gælder altid på og udenfor banen.

Vi ønsker disse kendetegn:
Alle skal føle sig velkommen i Horsens HK.
Der er plads til alle spillere på alle niveauer.
Alle skal kunne spille håndbold på det niveau de ønsker.
Der er voksne ledere til alle hold.
Der er gode og udviklende rammer for håndboldsporten.
Der er gode sociale rammer for alle medlemmer.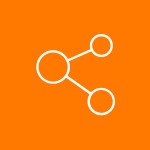 horsenshk.dk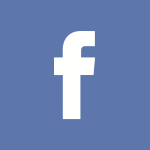 HorsensHk/?ref=bookmarks