Story
My name is Gabrielius Savickas and im from Bergen/Kaunas. Im getting ready for European
Boxing Championship and world Championship.

Jeg er Gabrielius Savickas, og jeg er fra Kaunas/Bergen. Jeg har tilbrakt hundrevis av treningstimer i boksing, og drømmer om å bli en toppidrettsutøver.

I tillegg til utallige timer brukt på trening, har det også vært et brukt mye penger på å satse. Jeg prøver å samle inn NOK 50000 i løpet av de neste dagene og ukene. Jeg skal gjøre alt som trengs for å nå mine mål. Jeg vil være takknemlig for støtten du og dere kan gi. Eventuelle donasjoner og/eller hjelp med å dele innsamlingen på sosiale medier blir høyt verdsatt!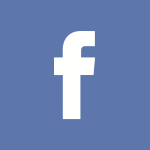 profile.php?id=100007601506362