Story
We are a football club FC Botev Debelets from the town of Debelets (Bulgaria) and we are trying to raise 1000 euros in the coming weeks.
We need the amount to build a website for our academy. Our goal is through this website to keep you informed about what is happening in our club and to turn it into an information and video platform for everything that happens with children's and youth football in Veliko Tarnovo and Gabrovo region (Bulgaria). We believe that there are dozens of talented children in every club and this website can be our help in realizing their dreams and also to develop our favorite sport in our region. The funds are needed not only for the construction and maintenance of the website, but also to meet the needs that have arisen because of the situation with Covid-19.
Please help us achieve our goals by making a donation or spreading the campaign on social media (Facebook, Twitter, Instagram, etc.) using the link to this initiative.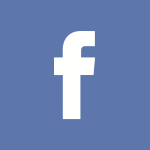 фк-ботев-гр-дебелец-288953521884863/