Story
Jeg hedder Camilla Boel Nielsen, er oprindeligt fra Klim i Nordjylland, men bor nu på Frederiksberg, hvor jeg til dagligt arbejder på Musholm Ferie - Sport - Konference i Korsør, og jeg har brug for din hjælp.

Jeg har muskelsvind og er på det danske landshold i skydning under Parasport Danmark. Jeg har skudt, siden jeg var omkring 10 år gammel, men i 2020 traf jeg valget om at øge mit fokus på min sport, og det fik mig på landsholdet. Først i 2022 kunne jeg deltage i mine første konkurrencer (pga. corona). Jeg har indtil videre været udtaget til World Cup i Chateauroux, Frankrig, 2022, World Cup i München, Tyskland, 2022 og til VM i Al Ain, De Forenede Arabiske Emirater, 2022. I 2023 er der mulighed for udtagelse til World Cup i Changwon, Korea, EM i Rotterdam, Holland og VM i Lima, Peru.

Mine ambitioner er høje, og målsætningen er at skyde mig vej til De Paralympiske Lege i Paris i 2024. Det kræver hårdt arbejde, der er mange delmål, der skal nås inden, og vejen dertil er lang og dyr. Foruden min klubtræning i Rødovre Skytteforening og træningssamlinger med landsholdet skal jeg sætte mig ind i alt det forskelligt udstyr, jeg skal anskaffe, som er en forudsætning for at nå mit mål.

På nuværende tidspunkt skyder jeg kun én disciplin, som hedder 60 skud liggende, 10 meter luftriffel. For at øge mine muligheder for deltagelse i PL skal jeg udvide med en ny disciplin, som hedder 60 skud liggende, 50 meter kaliberriffel. Det kræver yderligere indkøb af udstyr, da det er en anden type riffel og ammunition, der skal bruges til den disciplin.

Alle udgifter til daglig træning, træningssamlinger med landsholdet og udstyr, samt de fleste rejseudgifter til deltagelse i internationale konkurrencer, er med hel eller delvis egenbetaling. Det betyder, at mit årlige sportsbudget på nuværende tidspunkt er på omkring 100.000 kr., som jeg desværre ikke har økonomisk råderum til at dække ud af egen lomme. Så selvom jeg er stolt nordjyde og derfor ikke er frygteligt begejstret for at bede om hjælp, må jeg erkende, at jeg har brug for hjælp, særligt af den økonomiske slags.

Helt konkret vil dit bidrag betyde, at jeg kan få hjælp til at dække de udgifter, jeg har haft og kommer til at have til indkøb af udstyr, træning, deltagelse i konkurrencer og rejser.

Det vil give mig plads til at kunne fokusere mere på de sportslige elementer, hvor jeg kan anskaffe mig det nødvendige og bedste udstyr, og jeg vil have mulighed for at deltage i de konkurrencer, jeg skal - uden at måtte sige fra på grund af økonomi. Din støtte vil således gøre en kæmpe forskel for mig på vejen til at nå mit mål om deltagelse i De Paralympiske Lege, og det vil derudover gøre det muligt at udbrede kendskabet til verdenen af parasport endnu mere.

Alle beløb - små som store - vil være en meget stor og værdsat hjælp.

Er du som virksomhed interesseret i at høre om muligheden for at oprette et sponsorat, er det klart en mulighed, og du er meget velkommen til at henvende dig til mig.

På forhånd mange tak for din støtte!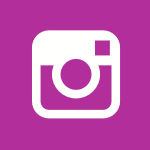 cboeln