Story
Diary
Hi! My name is Bakari Hamilton and I live in Sharpsburg, GA. My greatest passion is football, which I exercise as often as I can. My goal is to become one of the best athletes in my sport, and I need your help to turn the impossible into a reality.

I have been chosen to play in the Bret Cooper Academic All American Bowl New Years Eve in Dallas, Texas. My ability to hit my opponents just as hard as I hit the books will
let me showcase my talents along with the very top student athletes around the country
and internationally. I am ready to work hard, but at the same time, I know that the road to success will be costly. By supporting me today, you are investing into something bigger than just a fundraiser. You're changing my life. Thank you for your support!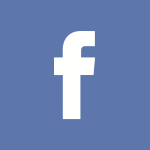 bakari.hamilton.7